Czech Post for children during exhibition PRAGA 2008
Post for children is one of the accompanying events during the worldwide exhibition PRAGA 2008. It will be located in the central hall of the Industrial Palace at the Exhibition Grounds, and is dedicated namely to children, who can play here various games and competitions oriented on philately. The event Post for children is jointly organized by the Czech Post and the youth committee of the Union of Czech Philatelists.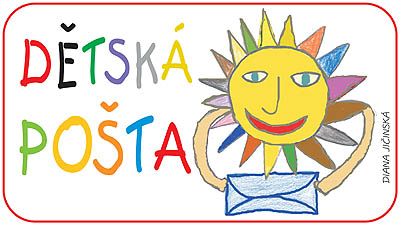 There will be a postal counter where children can stamp letters. They will have available special children's post cards and labels similar to stamps issued just for this event, and also a special postmark dedicated for the Post for children only (not for real postage use). Images on postcards and stamps will feature pictures from children's art competitions.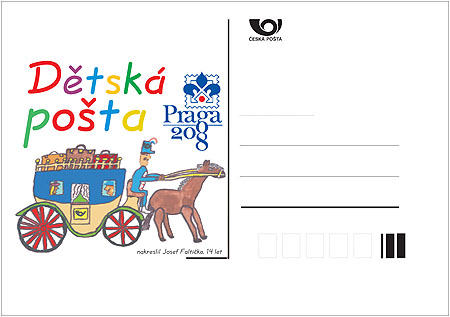 There will be puzzle, charts with paper and pencils for drawing, knowledge competitions etc. Winners will get small prizes – promotional articles issued by the Czech Post. A computer with philatelist software will be also available.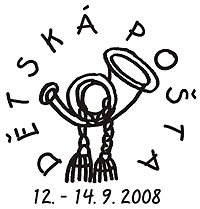 The real special postmark "Children's and Youth Philately" will not be available at the Post for children, but will be used during the entire exhibition at the Czech Post counter.

---
Competition for the most beautiful postage stamp design for the PRAGA 2008 World Exhibition
This year in April, a competition for children up to the age of fifteen was announced by ABC magazine for the most beautiful postage stamp design on the subject: The Post Office - Past, Present and Future. At the same time, primary schools, art schools and after-school centres were addressed. A total of 260 designs were submitted, of which the expert jury, selected the best 20 pictures on 15 May:
1st place - Johana Boumová, Skřivany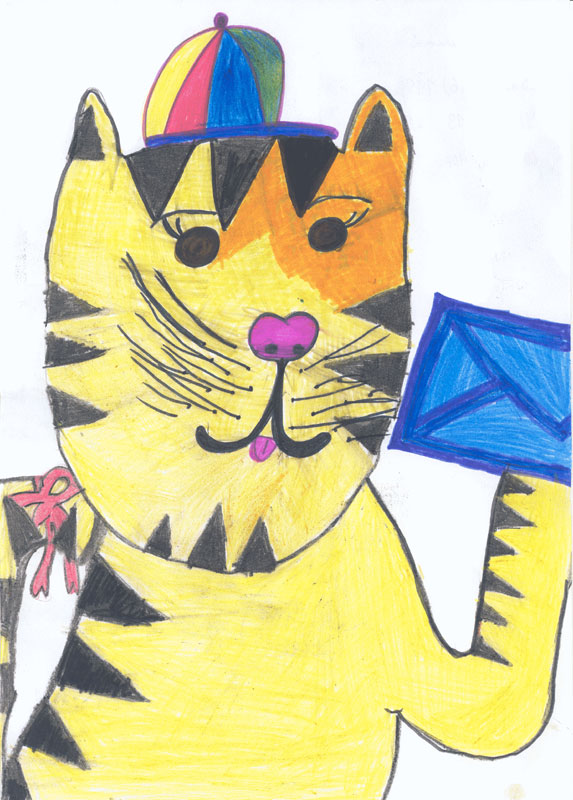 2nd place - Diana Jičinská, Chlumec nad Cidlinou Primary School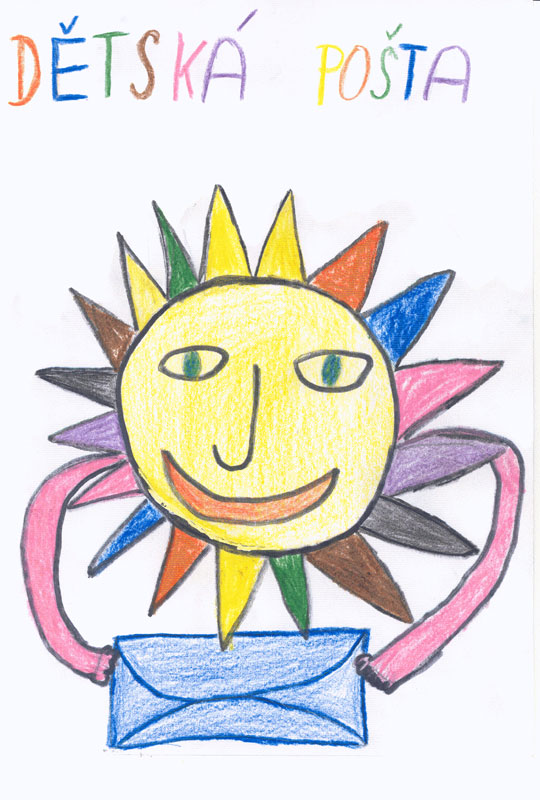 3rd place - Josef Faltičko, Nové Losiny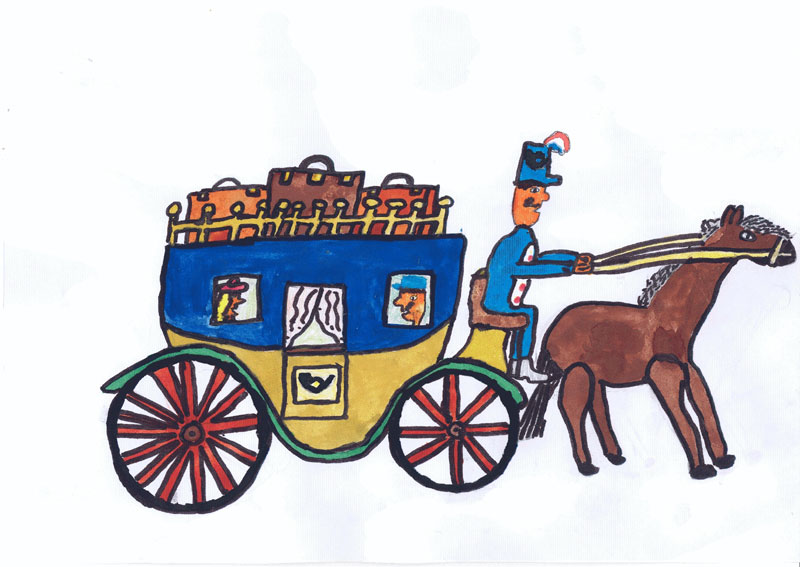 The winners will be paid a fee by the Czech Post Office and their designs will be used for official special-occasion postcards, a children's postage stamp and children's postcard with which children will be able to play at being real postmen at the Praga 2008 exhibition in September.
Another 17 designs were awarded without defining their order and the young painters will be rewarded for their efforts with an album containing selected Czech postage stamps.
They are:
- Simona Grigelová, Chlumec nad Cidlinou Primary School
- Doubravka Požárová, Lhota pod Džbánem
- Petra Mrázková, Milín
- Petra Romová, Milín
- Lenka Lešňovská, Private Secondary School for Art, Písek
- Adéla Sovová, Private Secondary School for Art, Písek
- Barbora Plocová, Private Secondary School for Art, Písek
- Nikola Kášková, Tábor
- Stanislav Mozyva, Štítná nad Vláří
- Tomáš Černý, Prachatice
- Kristina Balysheva, Tábor
- Ondra Šindelář, Dobříš
- Nina Veselovská, Tábor
- Laura Berlanská, Piešťany
- Eliška Cermanová, Tábor
- Kateřina Olivová, Milín
- Michaela Papcunová, Piešťany