AIJP Meeting and Philatelic Literature in the Postal Museum
The World Stamp Exhibition PRAGA 2008 will be held under the patronage of AIJP (Association International des Journalistes Philatéliques).
This world association of philatelic authors and journalists was founded in Prague during the World Stamp Exhibition PRAGA 1962. It is open to all philatelic journalists, editors of philatelic magazines and catalogues, philatelic authors who work for the media or have published philatelic books, publishers and traders of philatelic literature and all friends of philatelic literature.
Members of AIJP will meet during PRAGA 2008 on Saturday, 13 September 2008 at 10.00 in the Prague Postal Museum.
All friends of philatelic literature are invited to join this AIJP meeting.
In the Postal Museum exhibits of the competition class of Philatelic Literature will be shown. Rooms with wall paintings by Josef Navrátil (1798 - 1865) will be a proper milieu for the exhibits. For those who want to look through the literature exhibits a reading room will be disposable. The computers installed there will enable to read the exhibits of electronic literature, too.
One of the Postal Museum rooms is shown on a postcard issued for PRAGA 2008 last year. A part of the wall painting was reproduced on a stamp and a miniature sheet issued for the opening of the Museum during PRAGA 1988. In March 2008 another stamp with a different part of the wall painting will be issued as invitation to PRAGA 2008.
The Postal Museum (Nové Mlýny 2, Praha 1) is only three tram stops far from the Exhibition Grounds where the other exhibits of PRAGA 2008 will be shown. It can be also easily reached by Metro (Line B, Station Náměstí Republiky).
We are looking forward to see you in the Prague Postal Museum.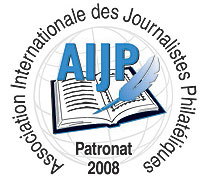 Miroslav Langhammer
PRAGA 2008 General Commissioner
AIJP Director